Arduino Shield for 6 DOF Robot Arm Controller with PS2 Header
SKU:
ARD2008
₹ 3,599.99
₹ 5,999.99
-41% OFF
About:  This is a development board based on arduino, has already integrated arduino uno, does not need another arduino. The board is designed for 6-DOF robot control and can control 6 pieces mg996 servos. With the PS2 remote control, it can realize the remote control robot arm.
Features:
Integrated Arduino uno Atmega 328
Six-way servo interface
Provide arduino control code
Provides ps2 receiver port
Specifications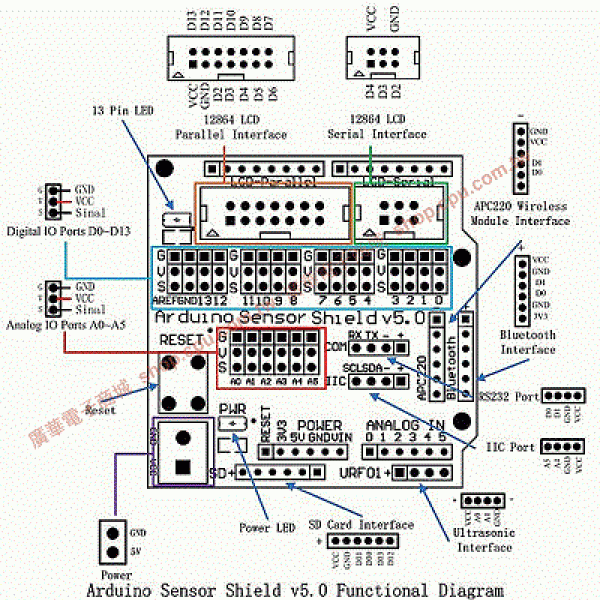 Secure Checkout
We are PCI-DSS compliant and use 256 bit SSL encryption.
Instant Dispatch
99% of our orders are shipped within 24 hours.
Bulk Orders
Use the contact form for bulk order quotes.
Call us (Weekdays)
+91 93183 94903